Powered By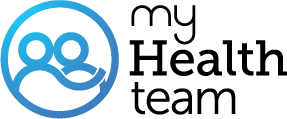 Real members of MyObesityTeam have posted questions and answers that support our community guidelines, and should not be taken as medical advice. Looking for the latest medically reviewed content by doctors and experts?
Visit our resource section.
Sciatica

I had been having what I now believe was mild sciatica numbness and pain before a weight loss of 76 lbs. When I gained back @ 83 lbs I was hit with constant pain and spasms. It has been going on for almost a year now. Has anyone out there gone through this and found relief? What are my options? Is physio the way to go? I have found some stretches on YouTube but haven't tried them yet. Right now I take 2 muscle relaxants and 2 ibuprofen every morning before going to work so that I can function… read more
Hello... I just wanted to share what worked for me and hope that you find some relief. I have spinal stenosis affecting my L4 L5. I was in constant pain. When I ended up in the hospital I had to do something. I took sugar out of my diet because sugar is an inflammatory. I started to take extra strength Tumeric capsules on a daily basis. I started to eat sensibly and ate more leafy green vegetables. I went to my chiropractor and he gave me stretching exercises to do. After a month, I noticed a big change and was feeling virtually no pain. I hope this was helpful for you. Big hugs!
I have had the same problem l was offered physio in UK but did nothing, here I Turkey l have been swimming and doing stretching exercises but also saw the surgeon who fixed my leg after a bad accident. He has given me 3 steroid injections 2 in my lower back and one in a really painful place in my thigh the relief has been really good , l can walk again without feeling like screaming. Maybe you can ask about with your doctor. Please let me know how you get on
Have your doctor check your Vitamin D and Magnesium. At least Vit D.. Most people as we age get a Vitamin D deficient which will also cause cramps and pains. Mine was very low.
you could be magnesium deficient as well, it helps with leg and muscle cramps and soreness
I've dealt with sciatica off and on also, I have found some relief with acupuncture (sp) and also with massage therapy. Sleeping with a thick pillow between my knees helps also. The last time I had a flare up I ended up going to a chiropractor and it was actually me pelvic bone was out of place putting pressure on the nerve...just a thought. Good luck!! I feel your pain!! Ouch!!
Join today!
Start meeting others who understand