Powered By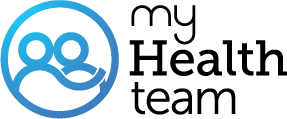 Real members of MyObesityTeam have posted questions and answers that support our community guidelines, and should not be taken as medical advice. Looking for the latest medically reviewed content by doctors and experts?
Visit our resource section.
Hyperthyroidism And Obesity

Hello,
I suffer from Hyperthyroidism (Graves Disease) and Anemia. I've also been diagnosed with a few mental illnesses about a year and a half ago and have been taking Citalopram and Lamotrigine for those issues. I've noticed a significant amount of weight gain during the first six months of taking these medications. I had thought it was because of the medications that I was gaining but decided to do a little test and got off of them. I had gone to the gym, ate a plant-based diet and nothing… read more
That's what happen to me premenopausal kick in a long with depress.so I do know that citaloprahm will cause weight gain. I was taking citaloprahm and I gain a lot of weight
So my doctor stop me from taking it.then he replace it with Prozac.I am now I am losing weight.
Doing a plant diet is the key,
I have the same problem with graves disease and it is so hard to loose weight. #HELP
Join today!
Start meeting others who understand