Powered By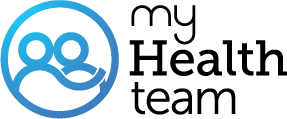 A MyObesityTeam Member
So wondering if anyone has a suggestion for a appetite suppressant that works, is realitively safe and doesn't cost an arm and leg. Dr prescribed contrave but it is ridiculously expensive.
Which two meds? May I ask?
Have you heard of juiceplus. Its nutrition in a capsule that's what I've been doing. Lost 10 lbs and keeping it off.
Wow sounds kinda scary but yeah things that effect me usually don't effect others and Visa versa. I'm weird lol
😱 Holy poop! $200?!
Maybe straight up generic Wellbutrin? I think that's the active psych ingredient in Contrave anyway. I've been on both Naltrexone and Buproprion (generic WB). Naltrexone didn't seem to do anything. Wellbutrin did. I smoked less, ate less, had more energy, etc. However, I had significant cognitive side effects. I couldn't retrieve words I knew and wanted to say (aphasia) and my memory was shot to hell. But you may not run into significant side effects. Everyone is different.
With a a My RX discount over $200
How much if you don't mind me asking
Join today!
Start meeting others who understand