Powered By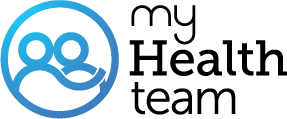 Real members of MyObesityTeam have posted questions and answers that support our community guidelines, and should not be taken as medical advice. Looking for the latest medically reviewed content by doctors and experts?
Visit our resource section.
Best Weight Loss Pen?

Thinking of buying a Sandexa pen. Wanted to know if weight loss pens any good, and which is the best one?
I keep hearing about Sandexa
Any recommendations would be greatly recieved.
I really dont know about the pens. First time hearing about them. I am doing optavia diet . The first day i was on it i was full . I have lost 48 pounds in 10 weeks. My wife has lost 38 pounds . It working so far. There is a friend and her doctor taken her off her blood pressure meds she lost 25 pounds in 4 weeks
You can look me up on FB if you want to know more michael smith bartlett tn
Never heard of Optavia before. Will take a look
Thank you 🙂
Join today!
Start meeting others who understand