Powered By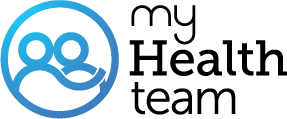 Real members of MyObesityTeam have posted questions and answers that support our community guidelines, and should not be taken as medical advice. Looking for the latest medically reviewed content by doctors and experts?
Visit our resource section.
How Do You Handle A Spouse (family Member, Friend) Who Is Too Supportive And Understanding?

My husband always tells me that I look great and that he loves me no matter what. Tough problem, right? :-) But I don't feel great. I felt great when I was 40 lbs lighter. I accept what he says and let it sway me to act in a way that is not in my best interests - going out to eat, eating what I know I shouldn't, drinking, not exercising. I know I wouldn't want him to think less of me or love me less because of my weight. I just want to know how to not use it as an allowance or excuse for… read more
You said you like yourself better when you are 40 pounds lighter. This has got to be about what you like and want for yourself. He's gonna love you either way and you can't let the fact that he will settle cause you to settle to. My husband loves me either way, but my health was suffering and my self-esteem was shot. He does want me to be healthy and feel good about myself so it's a win-win.
Try a heart to heart with him. Make sure he understands that you are making these changes to be around longer and this lifestyle has to change.
It honesty seems like he's trying to sway you from following through on your goals. Maybe he's a bit jealous of how you will look minus your weight.. Who knows but maybe the talk will help! Gl
Beauty is in the eyes of the beholder! I know exactly how you are feeling. Your hubby is like mine, kind, sweet, etc. But he doesn't understand that, I / you,/we need someone to help us do the right thing for our selves, I went from a size 12 to a size 22 . Because he didn't want to tell me, that I was looking larger. And he never did. But pictures don't lie. So I say to you! What do u think? Which girl do you want to look at in the mirror? I don't know your name. You know mine. I hope. Is this job of losing weight easy? NO WAY.
I hope we get so many of us who are monkeys, and have a monkey see monkey do, relationship.
Hugs and love. Ilene
He sounds like a nice husband, and is leaving it all to you. So plan every thing that you can for meals activity what ever you are doing for 2 just let him know before hand.
I really think you need to love yourself more and he will follow your lead. Love your body, love yourself and love love everybody's else's body it will set you free.
Join today!
Start meeting others who understand