Powered By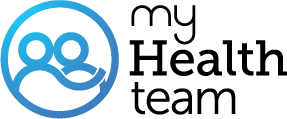 How Do You Encourage/motivate Yourself To Try Again?
A MyObesityTeam Member
I was doing so well with my weight loss. Actually loss 40+ pounds with nothing but the gym and food regulation. Then a series of events took place that made it impossible to continue my three day a week routine. Yes my family makes sure that I have a car available on Tuesdays and Thursdays but what they don't understand is that because those are the only days I have the car, all of my appointments etc must be scheduled on those days so I can't get back to my class. I am so very discouraged. It will be a year next week since I've been to the gym. I want to get a trainer and I want to get back on track and I want to re-lose what I gained back and do better but I just can't seem to get myself to do it. Every time I try something happens. Suggestions?????
What if you don't have a support group friends or family..it's just me and God but it doesn't feel enough...??
I started a workout for beginners and overweight people found on Youtube. I also started a walking program that is 45 min on youtube as well. 3 miles with some little leg work and i love it! i need to lose 95 llbs. On a mission - i always wanted the easier softer way but have to surrender to win.
I'd like to know what BODY GROOVE is also.
Wendy, what is Body groove
This is very helpful for me to get up and get going I'm not going to change if I don't change ! I feel overwhelmed with my weight I have had a few months of pain because of a hysterectomy and then my toe also ! I pray that I can push through this Amen
I go on YouTube. They got everything. I love the walk a mile. They have up to 5 miles. You move ur body in diff was while walking.
Thanks for the good responses! I learned @ lot! I need some motivation too!
Too cold to walk outside for me now but I found a really good indoor walking dvd with power walking 3 miles. Works great for me and then I do the Body Groove workout after. A little tough over Christmas with al the stuff around but I only ate 1 chocolate and had a light gluten free dessert I made for Christmas dinner. Now that I've reached my weight loss goal I have to keep it off - the hardest part!
How about walking if it's to cold walk around a mall. Next get on the floor eith an excercise ball and get a six inch step in small weights
Join today!
Start meeting others who understand